Dr. Ella Coffren
Owner
Dr. Ella Coffren (or Dr. Ella, as she is called by her patients), is a neurologically-based chiropractor, international speaker, stress specialist and health advocate. A Maine native, Dr. Ella has advanced chiropractic training and interest in pediatrics, pregnancy, stress management, essential oils and functional neurology.
Born and raised in Jay, Maine, Dr. Ella was first introduced to chiropractic at a young age by her step-father, Dr. Patrick Keiran, who was a practicing Chiropractor in Jay. She was immediately drawn to chiropractic after seeing the great results in her family's practice. Dr. Ella has a passion for helping people discover their own innate abilities to heal, and she loves that chiropractic provides a holistic, natural and safe approach to health, stress-relief and true wellness. She previously started and owned her own Chiropractic office in the Portland area before returning to her hometown to raise her family.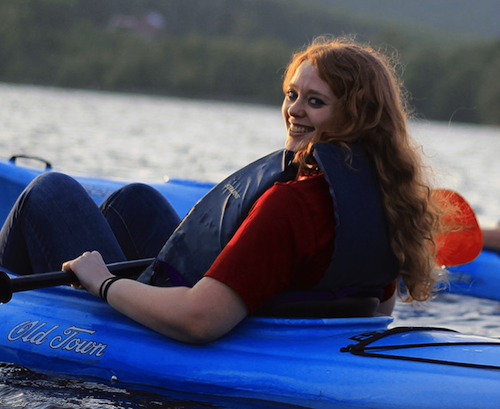 Dr. Ella graduated from the Maine School of Science and Mathematics high school in Limestone, Maine, in 2005. On a quest to learn how things worked, she initially began pursuing a college degree in aerospace engineering. After some time, she realized how important to her it is to help people on a more individual and personal level. Chiropractic became the obvious fit for Dr. Ella.
Dr. Ella is a graduate of Clark University and Logan College of Chiropractic. She holds bachelor's degrees in sociology and human biology, and a doctorate degree in chiropractic. She is excited to provide the latest advances in chiropractic care and brain-based wellness to her community of Greater Portland, Maine. In her free time, Dr. Ella enjoys hiking, kayaking, canoeing, cooking, reading and spending time with her husband, Austin and her daughter, Ivy. 
"So much of health care today is external and is based on finding a medication to 'fix' us," Dr. Ella says. "But the fact is, the brain truly controls every cell, organ and tissue in our bodies. Therefore, it makes sense that if we get the brain to function better, so will our bodies. The human body has a tremendous power to heal itself. With neuro-chiropractic, we are helping the brain and body heal naturally. I love what I do because I can take a collaborative approach with my patients and get to the root cause of their symptoms."
If you're ready to set up an initial consultation with Dr. Ella, call 207-897-2332 or email info@foothillsdc.com